Feature On.....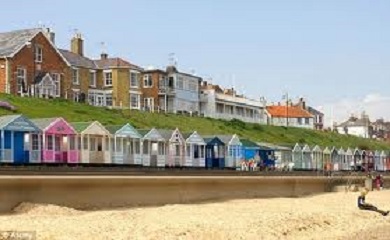 Our Suffolk Fish & Chip Special
Tuesday 19 June 2018 - 1 Day
Join us on our our coastal Suffolk day out with a delicious included Fish & Chip lunch on the beach at the Flora Tearooms in Dunwich then free time in Southwold.
view
Tyrolean Delights & Treasures of Tuscany
Saturday 07 July 2018 - 9 Days
A wonderful two centre holiday as we combine the natural wonder of the magnificent mountains of the Tyrol and the culture and architecture of Tuscany......
view
Tall Ships in Sunderland
Wednesday 11 July 2018 - 4 Days
We are delighted to offer this unique oppertunity to see the fabulous Tall Ships in port in Sunderland on the northeast coast as they take a break before continuing on their way....
view
Tatton Park & the Gardens of Cheshire
Monday 16 July 2018 - 5 Days
This fabulous new tour takes in the delights of Cheshire and the interesting, historic Tatton Park....
view
Strictly Ballroom the Musical
Wednesday 18 July 2018 - 1 Day
Enjoy a fabulous day out with us to London to see one of the capital's newest on-stage production, Strictly Ballroom the Musical, the adaptation of the legendary 1992 film and now doubt will be one of the must-see musicals of the year! Experience a spirited journey of love and acceptance - and stunning sequins & dance! We include a ticket for the matinee performance of the show playing at the Piccadilly Theatre.
view
Summer Sun & Snow in Beautiful Zell am See
Saturday 01 September 2018 - 9 Days
New for 2018 we are pleased to offer a tour to Zell am See, one of the most scenic and best loved of Austrian resorts surrounded by spectacular scenery.....
view
Fenn Holidays Ltd, Whittlesey Road, March, Cambridgeshire PE15 0AG