Feature On.....
The Birmingham International Tattoo
Sunday 24 November 2019 - 1 Day
** Limited Availability **
Experience the pomp & pageantry of the spectacular Birmingham International Tattoo with marching bands, pipes, drums & exciting displays. This is for a matinee performance of the show held at the Arena Birmingham.
view
Cornish Christmas Cracker
Monday 09 December 2019 - 5 Days
Looe, once a busy fishing community the town is divided into West & East Looe by its river. This picturesque resort has a variety of little shops, a busy harbour which is well worth visiting....
view
Swiss Mountains & the Golden Pass Express
Saturday 21 December 2019 - 8 Days
For 2019 it gives us pleasure to repeat a super Christmas holiday in the winter wonderland of the Swiss Mountains with a ride on the Golden Panoramic Express and a visit to the colourful Christmas Market in Montreux on Lake Geneva.....
view
Luxury New Year in Lancashire
Monday 30 December 2019 - 4 Days
This year we see in 2020 in style as we travel to Preston, staying at a luxurious 4 star hotel, a Fenn Holiday Favourite, with included included entertainment each evening.
view
New Year on the English Riviera
Monday 30 December 2019 - 4 Days
For 2019 we are pleased to offer a quality New Year break on the English Riviera, our tour is based in Torquay one of Englandís premier resorts....
view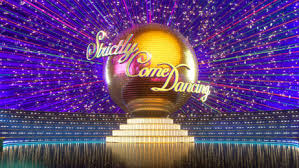 Strictly Come Dancing - The Live Tour 2020
Saturday 18 January 2020 - 1 Day
** Limited Availability **
Join us for a fab-u-lous day at to experience the magic, glitz and glamour that is Strictly Come Dancing! We include a ticket for the matinee performance at the Arena Birmingham. We also have tickets for the Sunday 19th January 2020.
view
Fenn Holidays Ltd, Whittlesey Road, March, Cambridgeshire PE15 0AG