Feature On.....
Autumn Gold in the Black Forest
Sunday 27 October 2019 - 7 Days
Once again, it gives us pleasure to return to the enchanted Black Forest, the most picturesque and magical corner of Germany.....
view
BBC Media and Fish & Chips
Friday 01 November 2019 - 3 Days
We are pleased to repeat our successful great value weekend tour that includes some beautiful scenery, a luxury hotel, a visit to the BBC's flagship Media City in Manchester...
view
Harrogate, York, Ripon and the Dales
Friday 08 November 2019 - 3 Days
Harrogate draws its elegance and style from its 18th century history, when it became a spa town and a haunt for the rich and famous who came to take the 'waters'. Stylish shops and restaurants....
view
The Birmingham International Tattoo
Sunday 24 November 2019 - 1 Day
** Limited Availability **
Last 5 tickets!! Experience the pomp & pageantry of the spectacular Birmingham International Tattoo with marching bands, pipes, drums & exciting displays. This is for a matinee performance of the show held at the Arena Birmingham.
view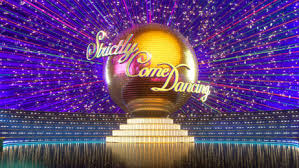 Strictly Come Dancing - The Live Tour 2020
Saturday 18 January 2020 - 1 Day
Join us for a fab-u-lous day at to experience the magic, glitz and glamour that is Strictly Come Dancing! We include a ticket for the matinee performance at the Arena Birmingham. We also have tickets for the Sunday 19th January 2020.
view
Fenn Holidays Ltd, Whittlesey Road, March, Cambridgeshire PE15 0AG