Feature On.....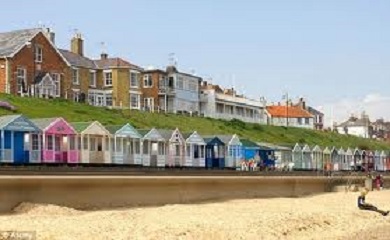 Our Suffolk Fish & Chip Special
Tuesday 30 July 2019 - 1 Day
Join us on our our coastal Suffolk day out with a delicious included Fish & Chip lunch on the beach at the Flora Tearooms in Dunwich then free time in Southwold.
view
Royal Air Force Museum London
Wednesday 31 July 2019 - 1 Day
Enjoy a day out to the award-winning RAF Museum in London.
view
Shropshire & the Welsh Marches
Monday 05 August 2019 - 5 Days
Along the upper reaches of the River Severn and the borders between England and Wales, the countryside of Shropshire shelters some of the most beautiful landscapes and unspoilt towns that you can imagine.
view
Whitby Regatta & York
Friday 09 August 2019 - 4 Days
This new holiday takes us to Yorkshire for the weekend as we enjoy the annual Regatta in Whitby.....
view
Great Houses & Gardens of Cheshire
Monday 19 August 2019 - 5 Days
This brand new tour takes us to Cheshire as we discover some of the county's finest stately homes and gardens.....
view
Rhine & Mosel Cruise
Saturday 24 August 2019 - 8 Days
For 2019 we are pleased to offer an 8 day cruise to this popular region. This holiday combines the relaxing and peaceful style of a river cruise where you can just sit back and relax....
view
Fenn Holidays Ltd, Whittlesey Road, March, Cambridgeshire PE15 0AG