Feature On.....
Winter Fun on Lake Fuschl
Saturday 03 February 2018 - 8 Days
After the success of our previous Winter Fun holidays, it gives us pleasure to return to Fuschl once again.
view
Eastbourne Winter Warmer
Monday 05 February 2018 - 5 Days
Popular Eastbourne is a lovely, elegant seaside town sheltered by the rolling expanse of the South Downs and the towering cliffs of Beachy Head.
view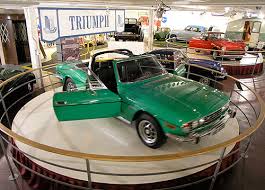 Coventry Transport Museum or Leisure day
Tuesday 06 February 2018 - 1 Day
A day at the fascinating Coventry Transport Museum or explore the city centre.
view
The Menton Lemon Festival, & Nice Carnival
Friday 16 February 2018 - 8 Days
This fabulous holiday has now established itself as a firm favourite with our clients; we return to the dazzling French Riviera
view
Fenn Holidays Ltd, Whittlesey Road, March, Cambridgeshire PE15 0AG